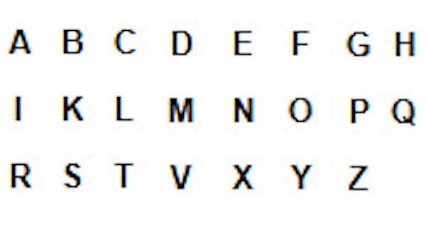 Classical Latin Alphabet
It was not until the Middle Ages that the letter "W" (originally a ligature of two (Vs) was added to the Latin alphabet, to represent sounds from the Germanic languages which did not exist in medieval Latin, and only after the Renaissance did the convention of treating "I" and "U" as vowels, and "J" and "V" as consonants, become established. Prior to that, the former had been merely allographs of the latter.

In graphemics, the term allograph denotes any graphs that are considered variants of a letter or other grapheme. An obvious example in English (and many other writing systems) is the distinction between uppercase and lowercase letters.