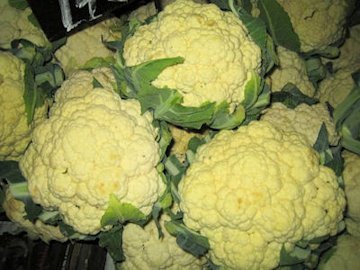 Canning Chow-Chow Relish
Ingredients
1 Quart chopped Cabbage (about small head)
3 Cups Cauliflowerets (about medium head)
2 Cups chopped green Tomatoes (about 4 medium)
1 Cup chopped onions (about 2 medium)
2 Cups chopped sweet green Peppers (about 4 small)
1 Cup chopped sweet red Peppers (about 2 small)
3 Tablespoons salt
1 1/2 Cups Sugar
2 Teaspoons Celery Seeds
2 Teaspoons dry Mustard
1 Teaspoon Mustard Seeds
1 Teaspoon Turmeric
1/2 Teaspoon Ginger
2 1/2 Cups White Vinegar

Processing
Combine vegetables and sprinkle with the salt.
Let stand for 4 to 6 hours.
Drain Well
Rinse and drain.
Combine sugar, spices, and vinegar in large saucepan.
Simmer 10 minutes.
Add vegetables; simmer 10 minutes.
Bring to a boil.
Pack hot relish covered with liquid into hot jars, leaving 1/4 inch headspace.
Remove air bubbles. Put on two-piece caps.
Process 10 minutes in Steam Canner or water bath.
Makes about 4 pints. You can double or triple recipe if you wish.