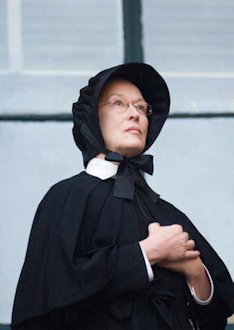 Nuns and Kids - God Loves Them Both - Page 1
God through the Eyes of Kids
A Nun Grading Papers.....
Can you imagine the Nun sitting at her desk grading these papers, all the while trying to keep a straight face and maintain her composure! (I know I couldn't!) Pay special attention to the wording and spelling. If you know the bible even a little, you'll find this hilarious! It comes from a Catholic elementary school test. Kids were asked questions about the old and new testaments. The following statements about the bible were written by children. They have not been retouched or corrected. Incorrect spelling has been left in.
In the first book of the bible, Guinessis, god got tired of creating the world so he took the Sabbath off.
Adam and eve were created from an apple tree. Noah's wife was Joan of Ark. Noah built an ark and the animals came on in pears.
Lots wife was a pillar of salt during the day, but a ball of fire during the night.
The Jews were a proud people and throughout history they had trouble with unsympathetic genitals.
Sampson was a strongman who let himself be led astray by a Jezebel like Delilah.
Samson slayed the philistines with the axe of the apostles.
⇦ Back to Page 3
Return to Humor Choices
On to Page 2 ⇨